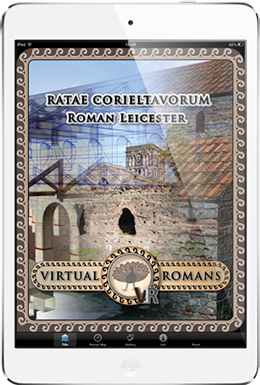 Virtual Romans App - Now Available
The Virtual Romans App is a location-based virtual reconstruction which brings 210 AD Roman Leicester (Ratae Corieltauvorum) back to life. It has been developed for Leicester's Jewry Wall Museum by De Montfort University and Leicester Arts and Museum Service.
The app allows you to view a selection of 3D Roman buildings and objects using either the map or gallery options.
The Virtual Roman application for the Apple iPad is now available for the iPad, downloadable through the AppStore here:https://itunes.apple.com/us/app/virtual-romans/id704260926?ls=1&mt=8